Tech giants are now pressured to get a piece of Melbourne's $30 billion super city plan that will create 100, 000 jobs in the booming west.
The super city that has now been called the Australian Education City, is Australia's version of Silicon Valley. A consortium would buy and develop 400 hectares of state-owned land in East Werribee and convert it into a 70, 000-resident high-rise hub.
The project still awaits the Andrews Government decision to back up the project ahead of the May budget.
The so-called AEC group, which includes Investors Direct Financial Group and engineering giant Jacobs, was still the confirmed bidder to develop the land over a year ago, agreeing on the terms of sale at the same time.
The Cabinet has yet to make a decision on whether to proceed to the next stage of development in the next weeks to come.
It has been envisioned that the radical tech city concept would include art galleries, major sports facilities, and a teeming city centre bordering the water and high-rise apartments. It would also entice 45, 000 local and international students, combining industry and universities in one place.
The state identified East Werribee as one of the eight places across Melbourne for major development to take pressure off the CBD and inner city. The developments could also create a better lifestyle quality in the suburbs.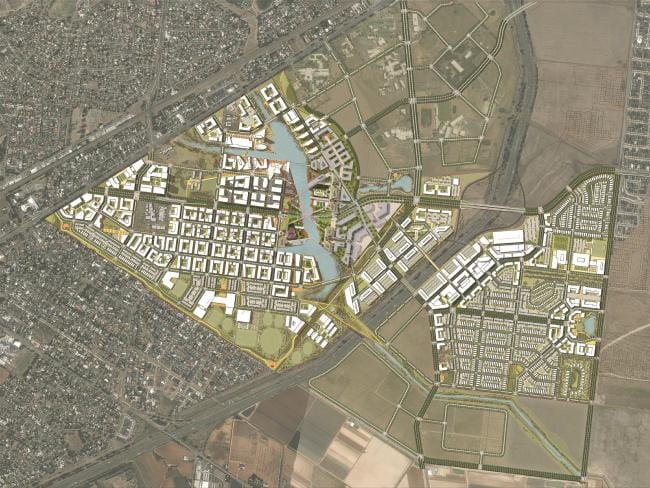 Corporate behemoth PwC, in its landmark analysis of Melbourne, revealed that there's a wide gap between the booming inner city and outer metropolitan areas , with the latter lacking infrastructure and, in some cases, jobs.
Global leaders like Cisco and IBM were keen to be part in the AEC project if it pushed through.
Part of the plan is to create new links between major Chinese and Australian universities, and build an "education" destination relatively close to Melbourne.
The AEC is led by Chinese Australian businessman Bill Zheng, who also chairs Investors Direct Financial Group.