Should you choose a fixed, variable, or split loan? It's the most frequently asked question every person with a mortgage has to ponder upon.
The three types of loans have pros and cons. While we can't predict the direction of interest rates, we can make an informed decision over which type of home loan is the best for our needs.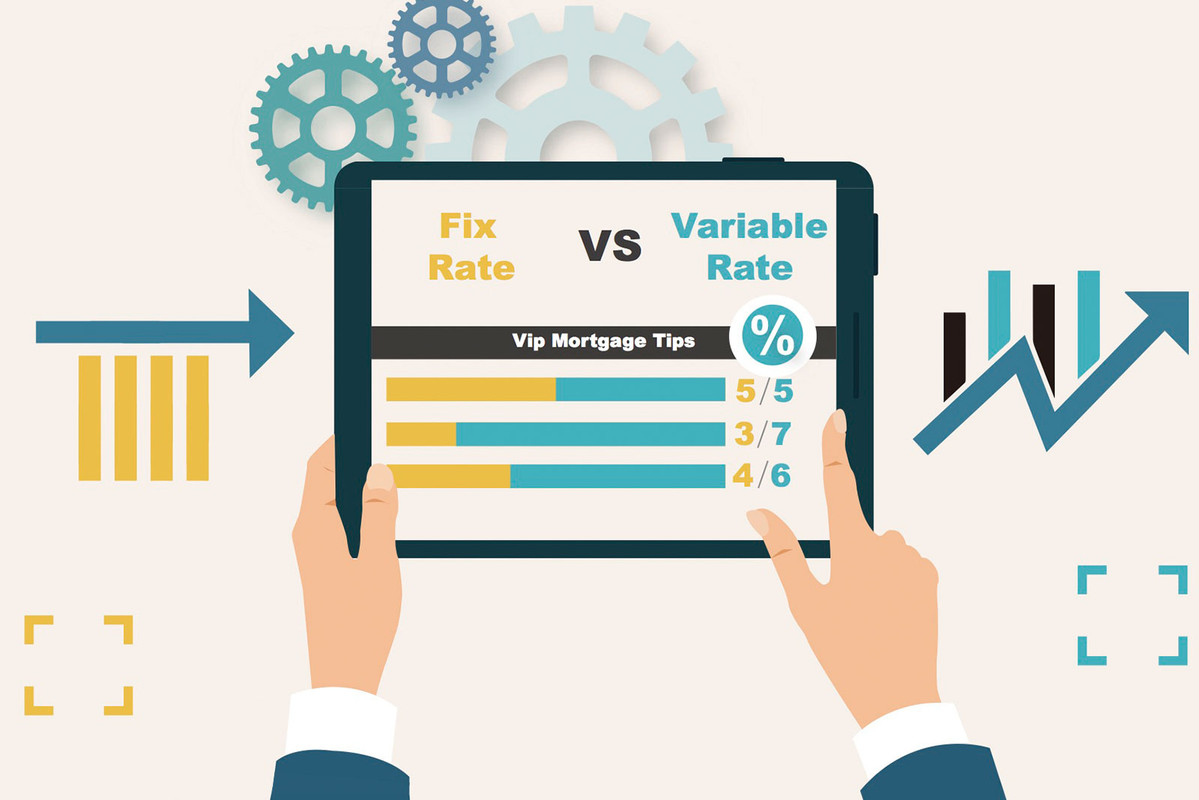 THE LOWDOWN ON FIXED LOAN
Fixed rates is an appealing choice, mainly because it provides you with a predictable interest bill. The lender provides you with a rate that is fixed for an agreed loan term. Throughout the agreed period, the rate will not change. This means you know exactly what your repayments will be and even if the cash rate rises, your interest won't. Hence, you are protected from rate increases during the fixed term.
However, the downside of this is you won't benefit from any fall in interest rates, as your rate is locked in until the end of your term. Fixed loans are also notorious to be less flexible; in that, you generally can't make repayments. If you want to break your fixed loan term early, it also comes with costly penalties.
THE FLEXIBILITY OF A VARIABLE LOAN
Variable home loans, on the other hand, provide you with more flexibility. If the RBA announces a rate cut, your loan payments are likely to be reduced. You can also make extra repayments, which can help you pay off loan more quickly.
But if the rates rise, so will your repayments- and generally by the full extent of the Reserve Bank's increase. You might find yourself having trouble making repayments.
Variable mortgage rates depend on where interest rates are now, but fixed mortgage rates depend on what the market is expecting interest rates to average over the next few years.
SPLIT RATE HOME LOANS
A split home loan gives you the best of both worlds. While fixed rates offer certainty about repayments, which is ideal for families with tight budgets, variable home loans give flexibility to take advantage of low rates by making additional repayments to pay down the mortgage plus the benefit of any further rate drops.
Split home loans allow eve more flexibility in designing the loan for your particular needs. You just have to choose between predictability and flexibility.
SO, WHAT'S BEST?
Consider your personal circumstances and preferences when choosing the right type of home loan.
If you're on a tight family budget, then consider a fixed rate loan. If you want to repay your loan fast, consider a variable rate. If you want a bit of both, then choose split. If you're not sure which to choose, ask a lender or mortgage broker for help. They can tell you more about the features of fixed and variable rate loans, so you can better choose the home loan that's right for you.