End-of-lease cleaning shouldn't be a nightmare to those looking to move out. You can avoid the enormous clouds of dust and horrific patches of mold if you simply do a little bit of cleaning every day. Not only that, but your chances of getting that bond back is actually big.
PLAN AHEAD
Don't wait the last minute to clean the entire rental property with one swift swoop as it's a disaster waiting to happen.
If you get into a good habit of cleaning the property daily, then there's not much to do when it's time that you move out. Of course, you don't have to break your back every single day to ensure that you hand over the property in pristine condition and get your deposit back.
Just 10 minutes of maintenance when you get home from work is enough. Set up a daily schedule and commit to it at the same time every day. You may not even need a professional cleaner's services when you leave the property.
For example, cleaning one kitchen drawer or bathroom cabinet each session will do. Waiting for a long time to clean these areas can lead to molds forming, which can be very difficult to remove over time.
CLEAN ROOM BY ROOM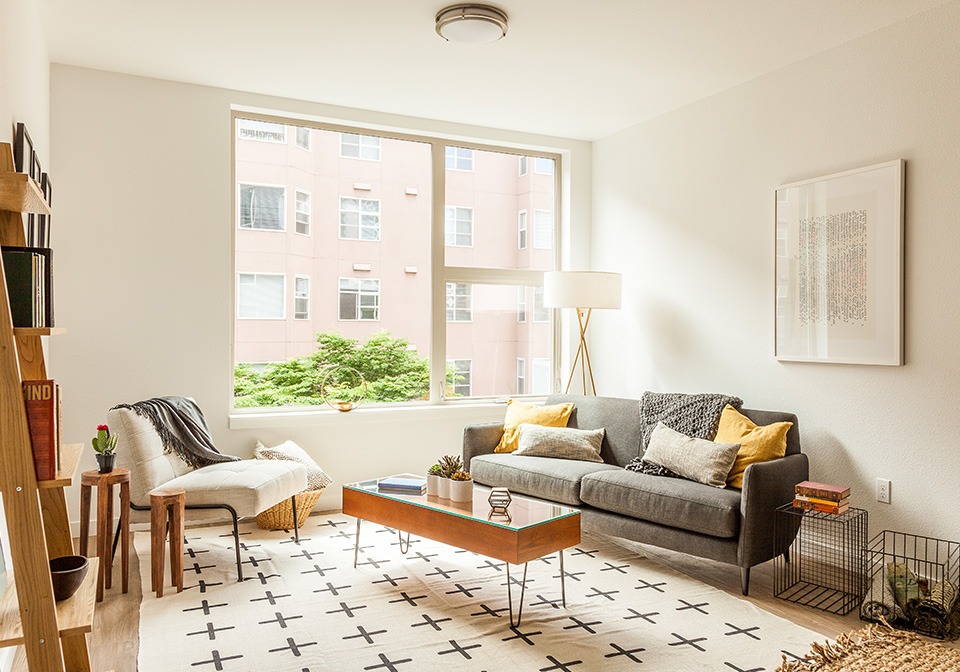 A regular cleaning throughout your tenancy can go a long way towards simplifying your end-of-lease clean. But even then, you'll still have to put in some elbow grease before you move out.
You can avoid getting overwhelmed by any household task by simply cleaning one room at a time.
You can start from the back of the house and move towards the front door.
A good task to start is by cleaning the floors and walls. It is also necessary that you pay special attention to kitchen appliances and other areas that aren't part of your weekly or fortnightly cleaning schedule. You also have to clean spaces under the fridge, bed and sofa. There are a lot of debris and built up gunk under these areas that can be difficult to remove.
Lastly, always remember to sweep and mop outside the house.
The best way to get your bond back is to hand over your rental property in the same condition as when you moved in.
END-OF-LEASE CLEANING CHECKLIST:
KITCHEN
Cooking areas – clean oven, racks and stove top. Remove all chemicals and wipe marks.
Exhaust hood – clean all oil marks, wash filters and ensure light is working.
Sinks – remove food from drain and clean taps and water spout.
Benches – wipe down all surface areas and walls.
Dishwasher – clean inside, including all racks and rubbers. Remove food from filter and rinse.
Refrigerator – pull out and clean behind and underneath.
Extractor fan – remove all dust and oil.
Cupboards – empty and wipe out.
INSIDE
Walls – wipe down all walls. Scrub off marks and fix dents or holes and repaint if necessary, remove cobwebs from corners.
Windows – clean all windows and doors inside and out. Be sure to clean in the window tracks and blinds.
Cupboards and draws – empty and wipe clean.
Ledges – wipe clean all ledges including, windows, skirting boards, top of doors, sliding door tracks.
Fly screens – remove wash and put back.
Lights – clean all light switches and lights, replace non-working bulbs.
Extras – Any appliance or furniture that was provided, should be cleaned and left in the condition they were received in.
Floors – vacuum or sweep floors before mopping and steam clean carpets.
BATHROOMS AND LAUNDRY
Mirrors – clean all mirrors and remove wipe marks.
Toilet – scrub and disinfect including under seat and around the outside of the bowl.
Shower – clean glass, taps and shower head, remove mould from grout, mop floor and allow area to dry.
Basin – clean basin and drain, wipe down all bench tops, wall tiles and taps.
Extras – wipe down soap holders, towel rails, toilet paper holder and ceiling fan.
OUTSIDE
Yard – mow lawn, weed garden, trim trees, sweep paved areas.
Patios – clean and hose down all outside verandas or decks, remove spiderwebs and clean any appliances including barbecues.
Windows – clear cobwebs, wash and dry.
Pets – clean any animal mess and repair any damage.
Pool and spas– clear debris from water and filter.
Garage – empty and clean any oil marks or dirt, remove cobwebs and clean garage door.
Rubbish bins – wash and dry.