Prime Minister Scott Morrison formally locked in his government's backing for Melbourne's much anticipated $13 billion airport rail link.
The signing of the agreement between the Victorian and federal governments cemented the commencement date for the work on the project. This also put the Prime Minister's signature on the high profile transport project, improving his infrastructure credentials for the looming federal election.
The signed agreement commits the two parties to have a full business case ready within about 12 months and be able to break ground on the rail line within three years.
Victoria and the Commonwealth would each shell out $5 billion to fund the Melbourne airport line, with an additional $3 billion in private money.
"For decades Victorians have talked about a train line to the airport," the Prime Minister said.
"We are delivering it.
"In last year's Budget we made a $5 billion investment in the Melbourne Airport Rail Link, it was the biggest infrastructure commitment in the Budget."
After the signing of the agreement, the next step will be to appoint a team that will plan how to link the airport rail to the city's existing rail network and with the new Metro Tunnel, the future Suburban Rail Loop, and the promised fast rail to the regions.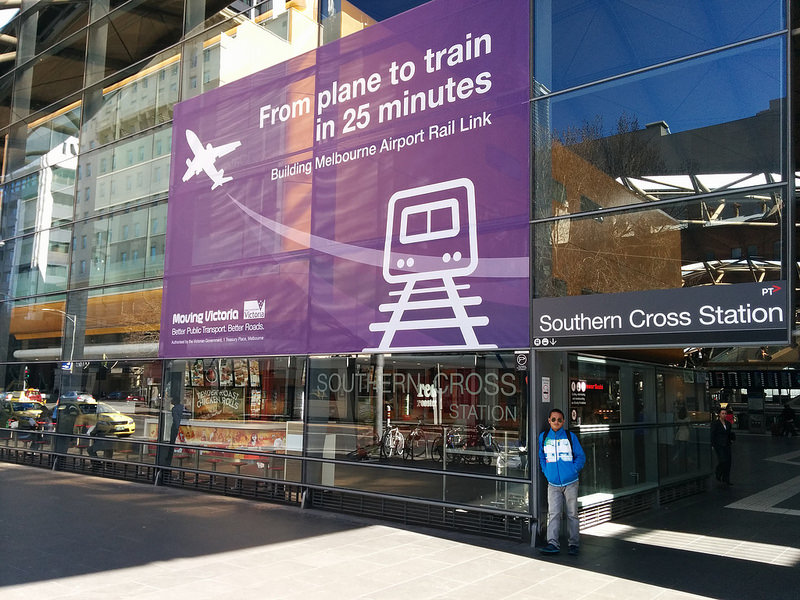 The Premier stated that sending the new link through Sunshine would provide maximum benefits to the largest number of Victorians.
"By choosing the Sunshine route, we are ensuring all Victorians can benefit from the rail link, including people living in Geelong, Ballarat and Bendigo," Mr Andrews said,
"As we complete the business case, we're also doing the work needed to deliver fast rail to the regions."
There are about more than 67 million passengers expected to use Melbourne Airport each year by 2038, so the demand for a rail link to ease up the traffic congestion on the Tullamarine Freeway has risen more than ever.
Ecological, traffic and geotechnical works have already started and more than 100 private organisation are interested in working on the link, which would take about almost a decade to build.