Hong Kong's anti-government protests have fueled up buyer interest in Australia and New Zealand properties among its cashed-up residents according to property agents and local migration agents.
Wealthy investors are looking for a safe haven and are hoping to secure Australian residency through the purchase of expensive homes.
"Purchasing real estate is not the first step in coming to this country," said Georg Chmiel, executive chairman of Juwai.com, a global platform that markets overseas property to the Chinese market (on the mainland and in Hong Kong).
"It's more important to obtain legal residency. Expect to see wealthy Hong Kongers first renting in Sydney or at least waiting until they have obtained their visa before they purchase. That way, they can avoid the foreign buyer tax."
Melbourne-based real estate agencies are reporting that they are receiving about one-third more enquiries from Hong Kong buyers than usual, with most buyers targeting high-end properties priced above $5 million AUD.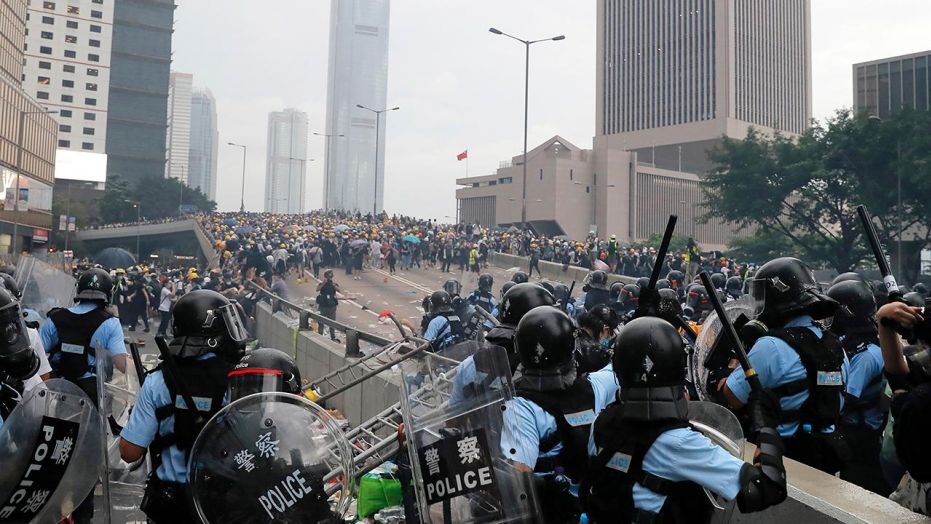 Protest in Hong Kong over the Extradition Bill, Photo: Fox News


Since the unrest in Hong Kong began, which sees a series of pro-democracy demonstrations and riots in the streets, wealthy Hong Kong buyers have started looking for residential properties to move their money into. Australia is among the most desirable countries to store their wealth into for migrants.
Juwai.com, China's largest international property website, recorded a 50 percent increase in Hong Kong enquiries for Australian properties in the past quarter.
"In the current environment, Australia appears as a safe harbour – both comfortably close and far from home," Mr Chmiel said in a statement to Reuters.
Several real estate agents said the buying enquiries were likely coming from wealthy foreigners who are already allowed to reside in Australia or New Zealand and who were possibly planning an exit strategy from Hong Kong.
Australia is seeing an increase in interest in its millionaires-only visa programme from wealthy Hong Kong residents who are eyeing a safety net amid political turmoil in the Chinese-ruled territory.
Under the programme, people can obtain a provisional visa if they invest at least $5 million AUD into complying investments in Australia.
The so-called "golden visa" are usually applied by senior businesspeople in Hong Kong with plenty of disposable income that could be easily invested in property.
Another reason behind the rise in buying enquiries in Australia and New Zealand is the economic impact the protests are having on the Asian financial hub, which is now facing its first recession in a decade.
Although demand for Australia's property sector have reduced in recent years due to rising state taxes on foreigh purchases, the country is still regarded as a favourable destination for foreign buyers, especially the Chinese.
Australia and New Zealand have also introduced tighter regulations on foreign purchases of established homes in recent years, pushing Chinese investors towards new apartments.